Sherrifs Seals Gam Filling Station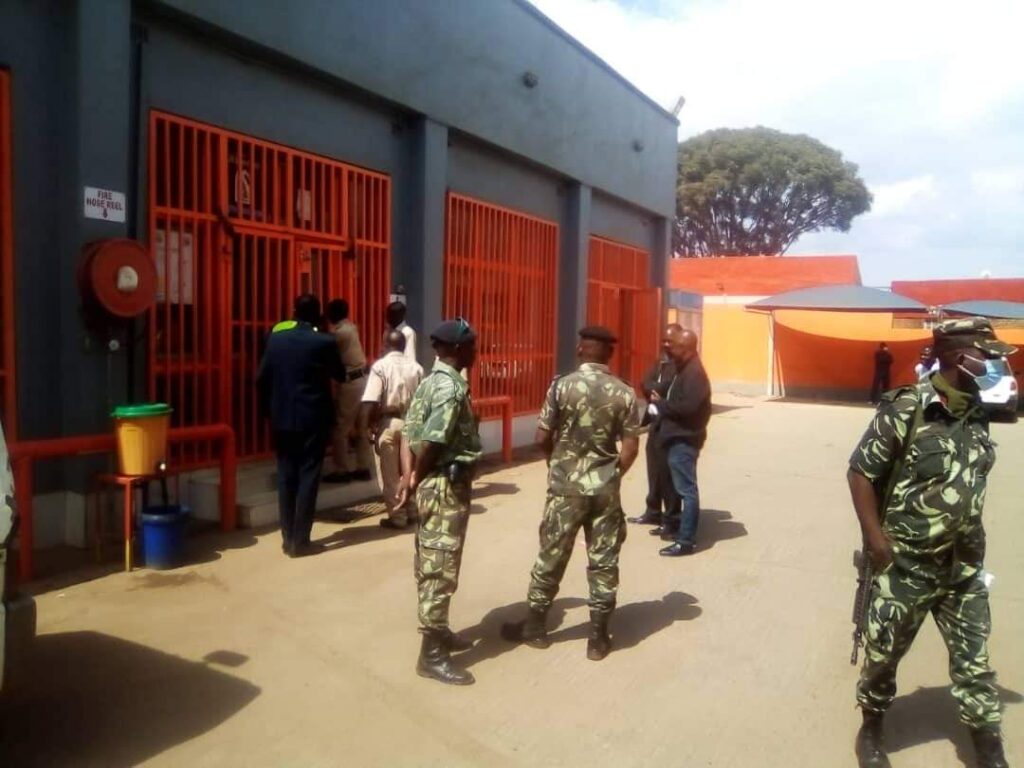 Sherrifs have handed over Gam Filling Station at Kanengo in Lilongwe, owned by Geleson Mkweza, to Realsim Company.
This follows Realsim's controversial purchase of the strategically positioned retail fuel outlet.
Simama's company bought the filling station at K610 million when the sheriffs put it on sale after they had confiscated the business outfit.
The confiscation happened following a court judgement that had awarded another businessman, Alfred Gangata, compensation of K747 million.
Gangata claimed loss of business after Mkweza had confiscated key for his mobile drilling equipment for failure to pay a K1.5 million fuel purchase bill.
However, after the sherrifs had started confiscating his property, including closing his bank accounts, Mkweza went to Supreme Court.
Represented by former Attorney General, Kalekeni Kaphale a stay order was granted to Mkweza in a ruling that further ordered the lower court to complete its judgment before an appeal was applied for.
However, Mkweza says he was surprised that after the sherrifs had given him back his property, following the Supreme Court's ruling, the sheriff's came back to close the filling station and within a day the purchase transaction by Realsim had been completed.
He further said his business is worth about K2.5 billion and was surprised it was sold at just K610 million.
The pictures show Mkweza (in skyblue jacket) and Gangata (in white t-shirt.)