Local Youth Organisation Changing Lives Through Sports in Mzimba
By Blair Mhone and Draxon Maloya
Numerous studies continue to show that sports can be used as a tool to promote positive development and setting it as a developmental intervention can promote positive growth amongst the youth.
This is said in the realization that by sports can be used as an entry point in any community with different deliberate behavioral change programs for the youth as well as encouraging community participation in projects.
This is the scenario in Mzimba where a youth oriented organisation, Ekwaiweni Tafika Youth Organisation is changing lives of youths and vulnerable communities with different interventions using sports.
According to Executive Director, Shupo Kumwenda, the organisation, with support from Tottenham Hotspurs of England and Dundee United of Scotland several sports-oriented interventions are being implemented to coerce the youth to be active in their lives as well as participating in other projects.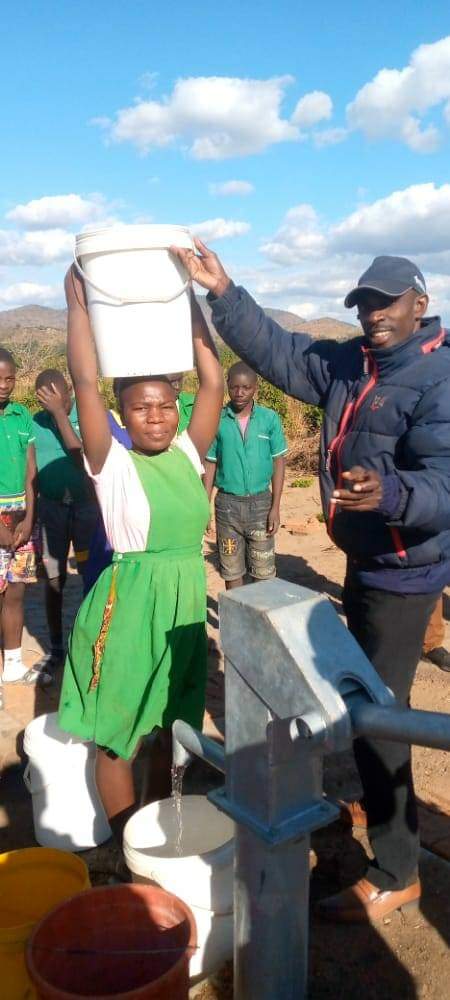 These sports disciplines being championed are football, netball, volleyball, basketball and rugby.
Kumwenda says with assistance from different donors the organisation is also supporting 172 primary schools in the implementation of school feeding programmes under Nourishing Minds and Mary's Meals UK through Banana Box Trust at Ekwaiweni, Dunduzu, Malivenji, Emazinyeni and Lusangazi in the district
"As an organisation we always emphasise on the behaviour change first because that is the major component that needs to be addressed considering that our youths have all along been perceiving some pertinent issues that could transform their lives with negative altitude, if it was not for their cultural beliefs," Kumwenda says.
He adds that another component being implemented is promoting sustainable environmental management by among others dressing all the idle and bare grounds with trees to counter climate change.
"Tafika youth organisation has planted pine trees, the organisation bought 15 Acres meant for long term income generating activities which the money will be used in construction and maintanance of school blocks and also helping orphans and widows," he said.
He adds that there is need for a multi-sectoral approach in the way how specific objectives of the programmes and projects should be achieved considering some cultural norms that have hindered development in their catchment area for far too long.
One of the donors of the organisation, Allan Lavrock from Scotland describes youths in the country as innovative but only lack support and guidance on how to reach their desired goals.
"Youths here have shown their abilities to build strong foundations on which they can become independent and support their community in a number of socioeconomic endevoirs, we will continue supporting this until various thematic areas of programs implemented here are yielding tangible results," said Lavrock.
Lavrock also added that for sustainability and smooth implementation of the school feeding programme every school must plant cash crops which the Banana Box Foundation is currently supporting.
Lusungu Chibambo who is one of the volunteers at the organisation as a Communications Officer says so far many young people in areas where different projects are being implemented are showing positive interest to be part of its volunteers.
"With these volunteers especially in local communities, as an organisation I can say we have enough workforce to continue growing and reach more communities," she said.
She adds that by using sports as an entry point in the communities they are working in, it is easier to get everyone to take part.
"By using sports as an entry point in addition to a tool of promoting behavioral change, we are able to convince the targeted communities to take ownership of the projects.
"They are the ones identifying gaps that need intervention, identifying talented young people that need to be enrolled in our Tafika Sports Academy as well," she said.
On the achievements of the sports academy, Chibambo says so far it is being recognised by national sports associations as some of it's current players are being invited to developmental national teams especially in netball, volleyball and football.
"Currently the netball team has seven players called up to national team, two players from the football team were also called up to the under 17 national team and 3 ladies are with the under 23 national volleyball team camp in preparations for an international tournament. This is just testament of the strides the Academy in making at the moment," she said.
The organisation has also partnered Plan Malawi Inc. in sponsorship of vulnerable children as part of supporting their education from primary to tertiary level.
Programs Manager for Tafika Ronald Mwale says so far 375 learners are under this sponsorship program.
"With Plan Malawi we are sponsoring these learners at different levels of education so that every child is able to fulfill their goals in life. We are also teaching families in these targeted communities with different income generating activities so that they can be able to sustain their livelihoods in the long term," said Mwale.
Mwale also says with support from the Church of Scotland Geneva, Nourishing Minds, SMILEAWI, Raven Trust and Kate James, a school block was constructed at Emazinyeni Primary School after heavy winds had destroyed classrooms in the area some few months back.
Meanwhile though another donor, Cindee Rood, the organisation has drilled 12 boreholes as well as repairing and maintaining some.
This was done as part of in proving Water, Sanitation and Hygiene practices in the targeted schools.
Under Harvest Plus project, the organisation is promoting the use of fortified crops produced locally to supplement the school feeding programs.
"We are promoting consumption of nutritious foods. Children need different food groups for them to be healthy and for sustainability we are using community members to produces their crops but we just come in to train them how they can be doing this," says Mwale.
Currently the organisation boasts of improved school retention rates in it's target communities as well as improved selection to secondary schools.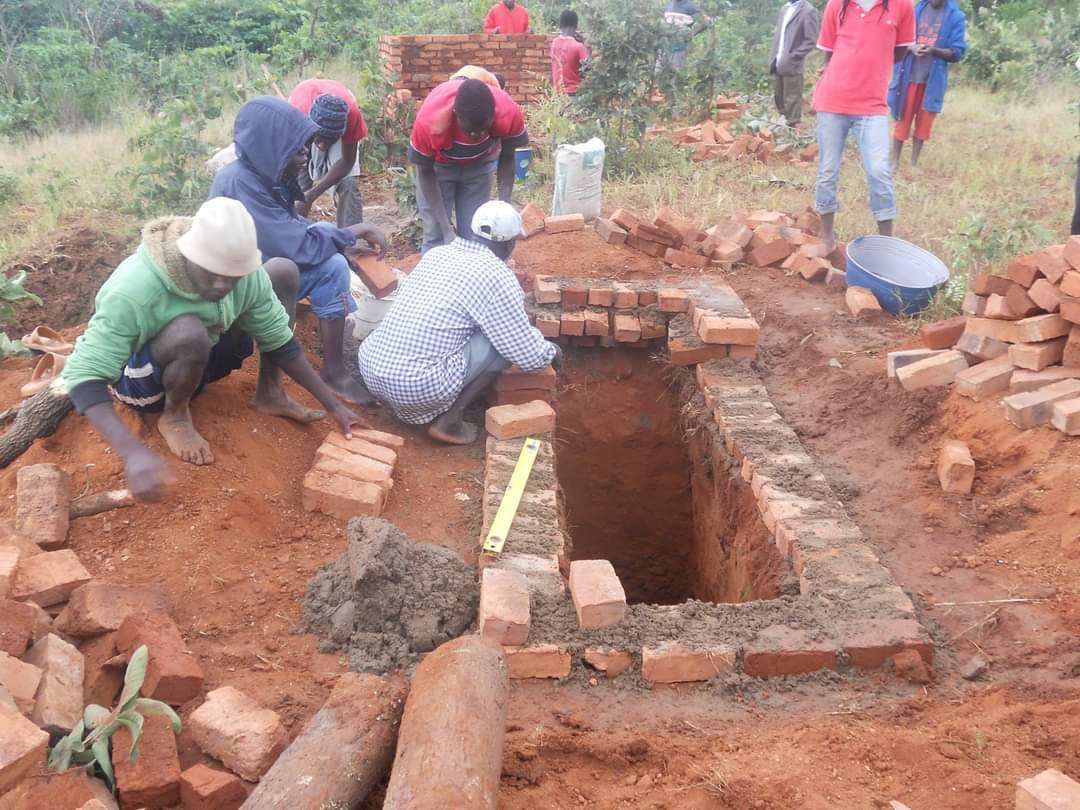 As part of it's long term self sustainability, the organisation also has other projects that are meant to assist in generation of funds like a Maize Mill at Ekwaiweni, Construction of a girls hostel for college students at Ekwendeni and creation of a commercial forest that can be used to generate income in the future in addition to assisting the fight against climate change.
Since it's inception, Ekwaiweni Tafika Youth Organisation has implemented a number of projects covering; school feeding, sports for behaviour change, youth-friendly health services and the drilling and maintenance of boreholes.
The organisation is also looking to continue adding more areas to target with the long term of reaching all the six districts in northern Malawi.