Sunak In Head-Spinning Reversal Of Fortune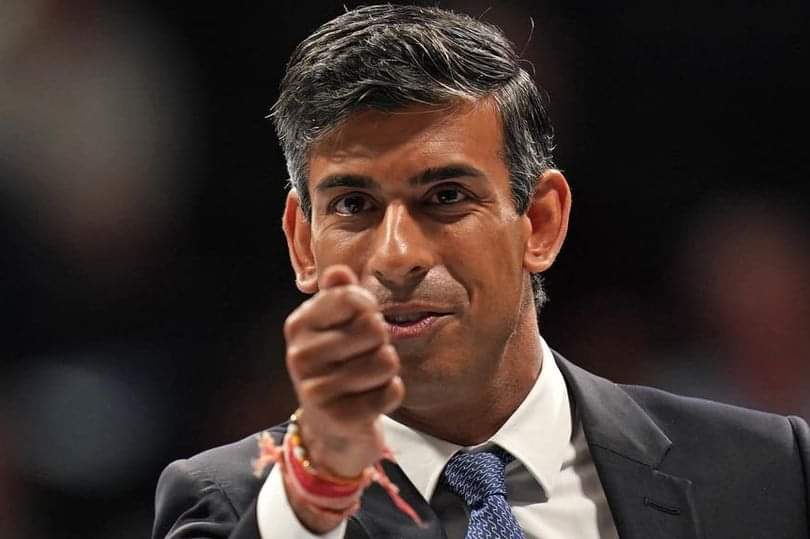 Rishi Sunak has won the vote to become the new Prime Minister of the United Kingdom. He will be the first person of color ever to hold that title and the U.K.'s youngest leader in more than 200 years.
Sunak prevailed in a chaotic three-day race for leader of Britain's Conservative Party on Monday, a remarkable political comeback that doubled as a historical milestone, making him the first person of color to become prime minister in British history.
The 42-year-old son of Indian immigrants, whose political career has already had its ups and downs, Mr. Sunak won the contest to replace the short-lived prime minister, Liz Truss, when his only remaining opponent, Penny Mordaunt, withdrew after failing to reach the threshold of 100 nominating votes from Conservative lawmakers.
Mr. Sunak, a former chancellor of the Exchequer, is expected to pull Britain back to more mainstream policies after Ms. Truss's failed experiment in trickle-down economics, which rattled financial markets and badly damaged Britain's fiscal reputation. He is also likely to offer a stark contrast to the flamboyant style and erratic behavior of Boris Johnson, his former boss and Ms. Truss's discredited predecessor.
But Mr. Sunak will confront the gravest economic crisis in Britain in a generation, and he will do so at the helm of a badly fractured Conservative Party. Healing the rifts in the party, and leading the country through the economic crosswinds of the months to come, will require political skills at least as adroit as those that enabled Mr. Sunak to navigate the leadership contest.
Mr. Johnson's decision to pull out of the race on Sunday night cleared a path for Mr. Sunak, who had challenged Ms. Truss last summer but lost to her in a vote of the party's rank-and-file members. With Mr. Sunak the only surviving candidate this time, he was not subject to another vote of the members.
It was a head-spinning reversal of fortune for Mr. Sunak, whose abrupt resignation from Mr. Johnson's cabinet last July set in motion Mr. Johnson's downfall and pitched Britain into upheaval, culminating in Ms. Truss's brief, calamitous stint. After he lost the leadership contest to her, it seemed as if Mr. Sunak's meteoric ascent had cratered as well
.