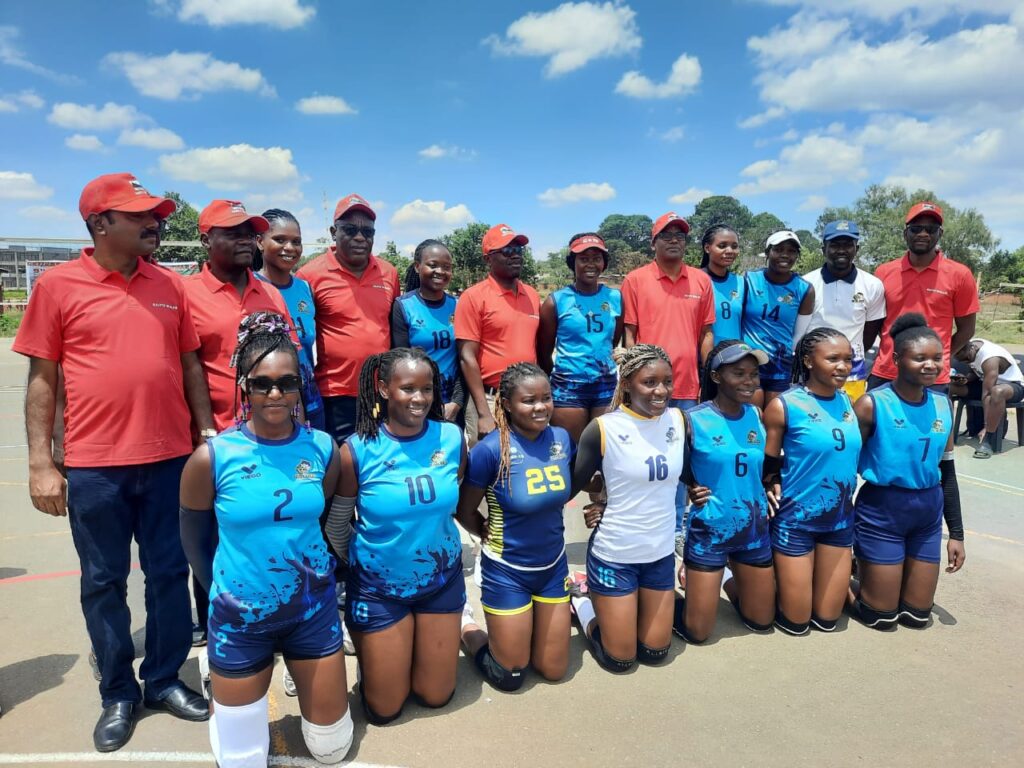 At exactly 11 a.m. on Sunday players and spectators at Katoto Volleyball Court halted every activity observing teo minutes of silence in respect of the fallen heroes who lost their lives during the First and Second World Wars.
To add the significance of the silence a gun salute that was observed at a main function being held at that time within the city of Mzuzu where minister Hon. Michael Usi represented the head of state accompanied the silence during stoppage time.
Volleyball Association of Malawi Publicity Secretary MacGodwin Mangani said it is important for every Malawian including sports personalities to show respect for something that is of international significance.
"It's good that we as a nation had that significant moment of respecting our fallen war heroes who lost lives during the two world wars, coincidentally we have military teams at this event," Mangani said.
In a very brief interview, Lieutenant Faston Tegha from Kamuzuz Barracks commended the civilians more particularly the sports fraternity for showing unity and solidarity with their soldiers in remembering the first and second Maroons.
"It feels so massive to be joined by civilians to remember the first and second maroons, indeed the Raiply National Volleyball Tournament has joined us together in demonstrating the unity of purpose," said Lieutenant Tegha.
Raiply Malawi Limited's Public Relations Officer Dalitso Chimwala appreciated the arrangement to stop the games in remembrance of the first and second Maroons.
"We conform to the norms of society as social beings, Malawi joined the global village in appreciating the contributions of those soldiers, the arrangement to remember the fallen heroes is significant of which were are not left behind," Chimwala said.
When the volleyball fraternity was observing the silence in remembrance of the world war heroes official remembrance ceremonies were also being held in the cities of Zomba, Lilongwe and Mzuzu where top government officials presided over the proceedings.