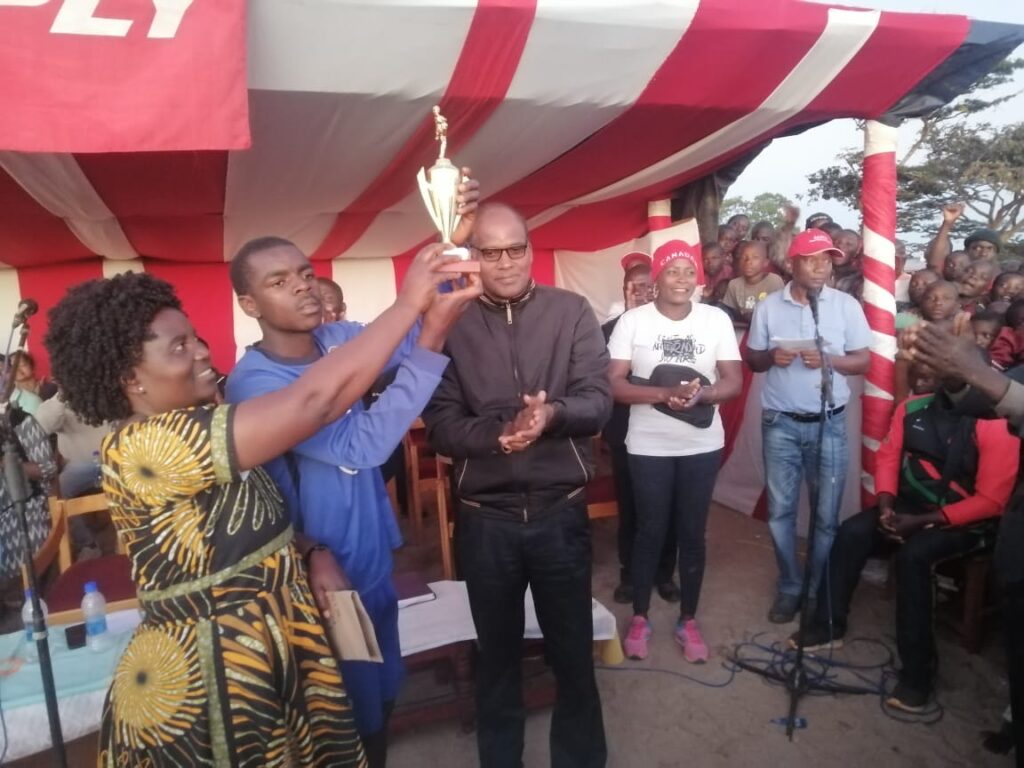 Mzimba, Malawi: Raiply Limited has committed to upgrade Mtangatanga Primary School ground into a mini stadium.
According to the company, the commitment is aimed at improving the standard of play at grassroots following the increase in number of school zones around Chikangawa Forest Reserve taking part in the Raiply Football and Netball Trophies.
Addressing a mammoth crowd that witnessed this year's Raiply Football and Netball finals, Raiply Limited's Chief Executive Officer, Chrishna Das said his company is consulting all relevant stakeholders on how possible Mtangatanga Primary school ground can be developed into a model mini stadium.
"We are consulting all relevant stakeholders to have Mtangatanga Primary School ground developed into a model mini stadium, that will motivate learners to work hard in both, class work and sports," Das said.
In his remarks the Primary Education Advisor (PEA), Charles Phiri hailed Raiply Malawi Limited for increasing financial sponsorship for the competition to K1 million a development which he said has significantly reduced school dropouts among learners.
"The increased sponsorship has contributed to many schools now taking part in this competition hence a significant reduction of learners dropout rate in all the schools around Chikangawa Forest Reserve," Phiri said.
The PEA also requested Raiply Limited to continue and increase the provision of tree seedlings to schools in the region which he said will help in the maintenance of infrastructures in the near future.
In the football, Mtangatanga Primary school beat Bala Primary school 7-6 through post-match penalties after a two all draw in regulation period while in Netball Kathibi primary school beat Kajolwe primary school by 20 baskets to 15 to be crowned this years champions.