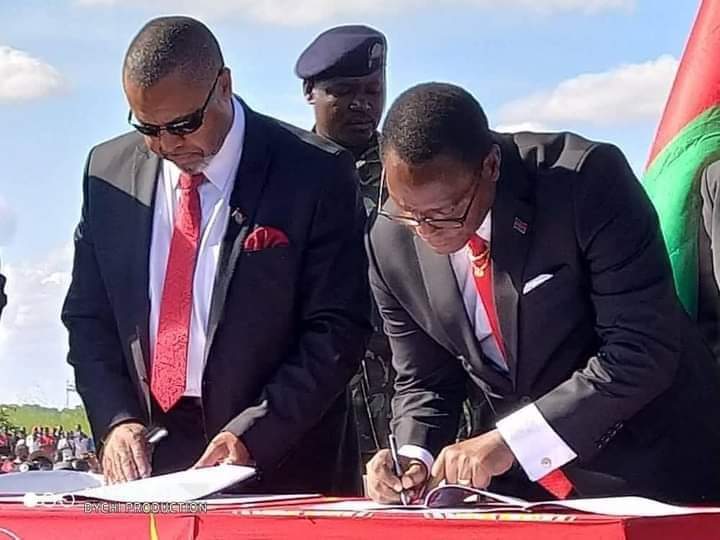 Consumers Association of Malawi (CAMA) President John Kapito has called on the state president, Lazarus Chakwera to swap roles with his Vice President, Saulos Chilima if the country should be saved from the worst economic catastrophe.
Speaking on the Times Exclusive Television programme the charismatic Kapito highlighted several economic challenges he said need nothing but a change of leadership in the country.
The CAMA boss could not hide his words blasting Chakwera for neglecting his electoral partners in the Tonse Alliance and opting to work with his family and tribal associates
"Unfortunately, Chakwera opted to work with his family and a few friends around him abandoning his running mate in the 2020 election and forgetting about all the efforts for the country's desire for socioeconomic growth and strategies," Kapito said.
He further stressed that Chilima's ability to transform the country from economic woes was not put to the test since he was not given a chance to perform the duties of his office.
"Chilima was snatched his powers right after the swearing-in as state Vice President, the only time he is given a chance to reprsent the head of state is at funeral ceremonies, is that what we want?" wondered Kapito.
Kapito further stated that most of those who voted for Chakwera have buried their heads in the sand, being ashamed of the choice that has led to the country's plunging into economic turmoil.
Recently, commenting on the country's economic woes during a pastoral sermon the Catholic Diocesan Bishop for Karonga, His Lordship Martin Anwell Mtumbuka openly said those who are happy with Chakwera's leadership are those plundering state resources.