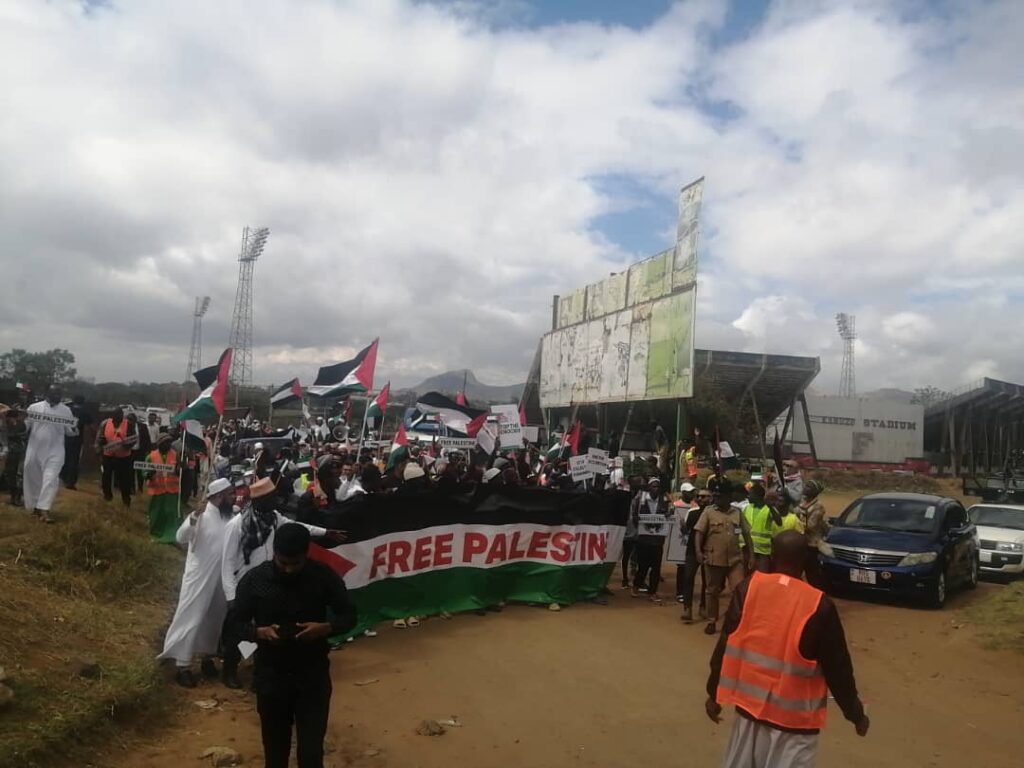 Scores of people, the majority of them Muslims, conducted a solidarity march in Blantyre against Israel's invasion of Gaza.
They were chanting while carrying placards, with some messages reading, 'Free Palestine, free Gaza; we stand with Palestine; we want peace in Gaza."
This comes at a time when Israeli soldiers have intensified war in Gaza in reaction to an attack by Hamas militia that killed 1,200 Israelis and held 240 others hostage.
International media reports indicate that the war in Gaza has so far claimed over 10,000 lives of Palestinians.