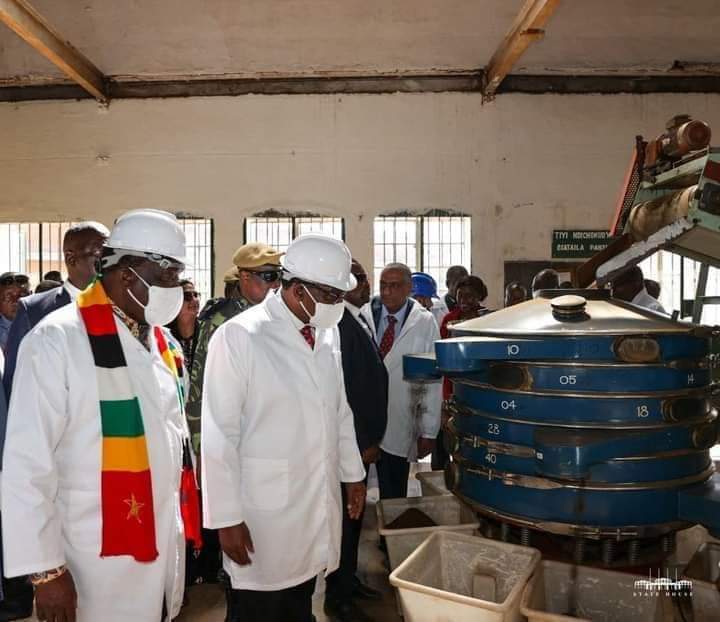 His Excellency Dr Lazarus McCarthy Chakwera and his Zimbabwean counterpart, Emmerson Mnangagwa on Friday toured Conforz Estate Tea Processing plant in Thyolo.
The tour was organized for the two leaders to appreciate Tea processing business and its value chain.
Chakwera and Mnangagwa toured the company offices and the factory where two forex earners; macadamia nuts and tea are processed before they are exported out of the country.
In a brief address to people from around Conforzi Plantations which is just two Kilometres away from Thyolo boma, the two leaders emphasized on the need for the two countries to work together in uplifting the life of citizens of their respective countries.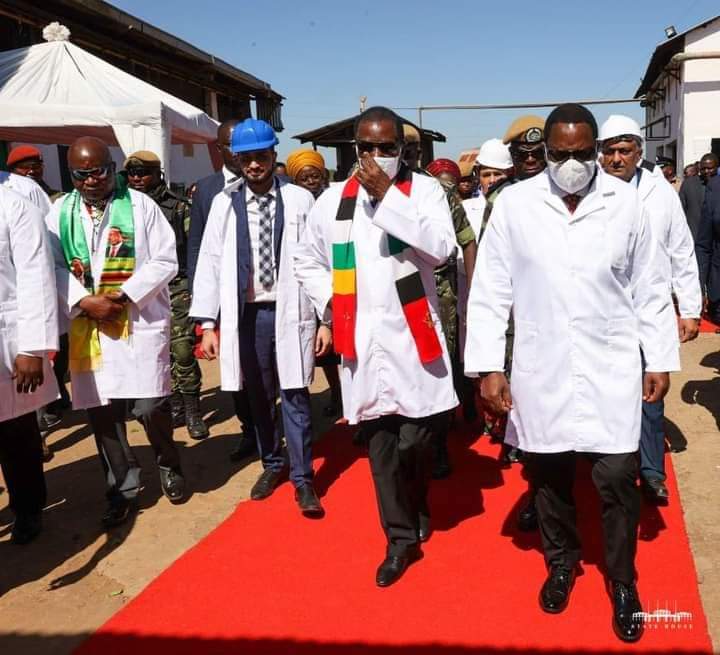 Speaking after the tour Mnangagwa commended the relationship existing between the two countries.
Writing later on his Facebook page, Chakwera commended Mnangagwa for joining his Operation Tigwirane Manja Campaign saying: "While continuing with his state visit, Comrade Mnangagwa this morning joined Operation Tigwirane Manja first through an inspection of some areas in Blantyre that experienced Cyclone Freddy devastation and thereafter a donation to the victims," he wrote.
Chakwera further stated that the aid package – comprising food, school materials, sanitary materials, blankets, kitchenware and cement was still a timely intervention that will go a long way in rehabilitating both the physical and emotional aspects of the affected communities.
"I am glad that Comrade Mnangagwa has assured us of continued support in our recovery and reconstruction efforts.
"The people of Malawi will forever remain extremely grateful to the people and government of Zimbabwe for their unrelenting solidarity in our dire times," he said.
Meanwhile, the visiting Zimbabwe leader has left for his home country.