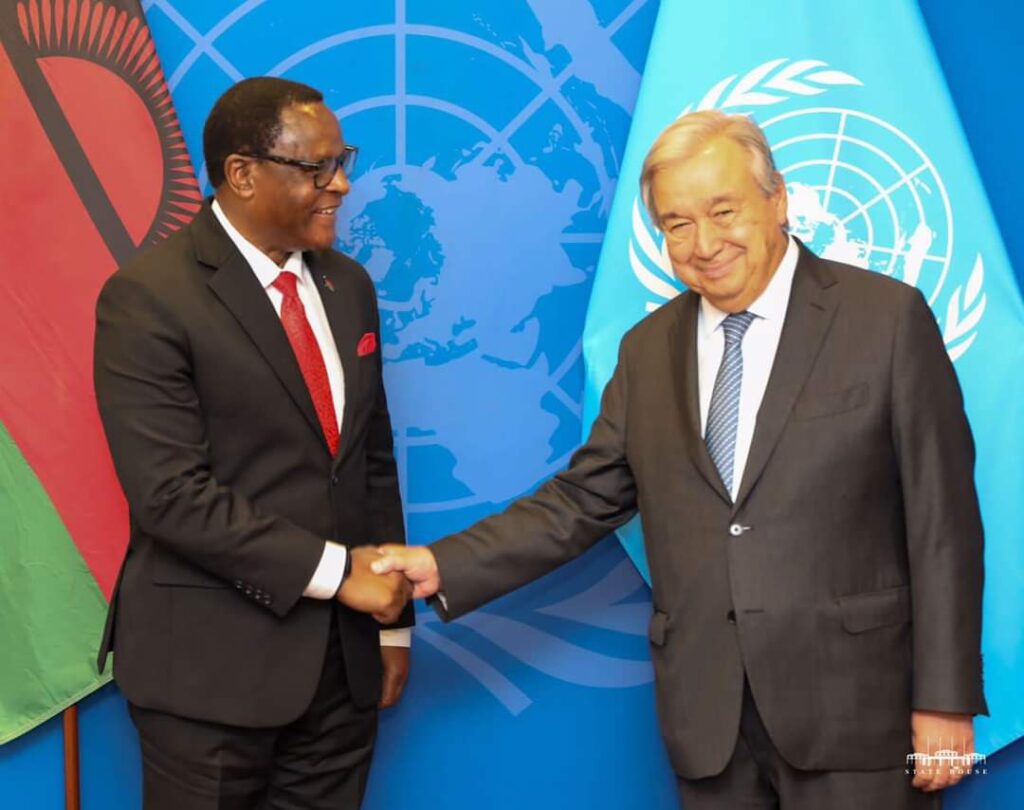 After President Lazarus Chakwera's address during the debate session of the United Nations General Assembly, he returned to the Organization's headquarters for a one-on-one meeting with Secretary-General António Guterres.
In consistency with his address, the Malawi leader restated some key issues whose solutions the country believes- lie within the mandate of the multilateral bloc.
Writing on his Facebook page Chakwera reminded Guterres of Malawi's pressing need for support towards post-Cyclone Freddy reconstructction and recovery.
"The Secretary-General induced by climate change, I also highlighted that Malawi must be among priority economies to get adequate financing so that we build resilience against climate shocks.
"I proposed that the forthcoming COP28 should be leveraged by the UN to mobilise more support for Malawi," writes Chakwera