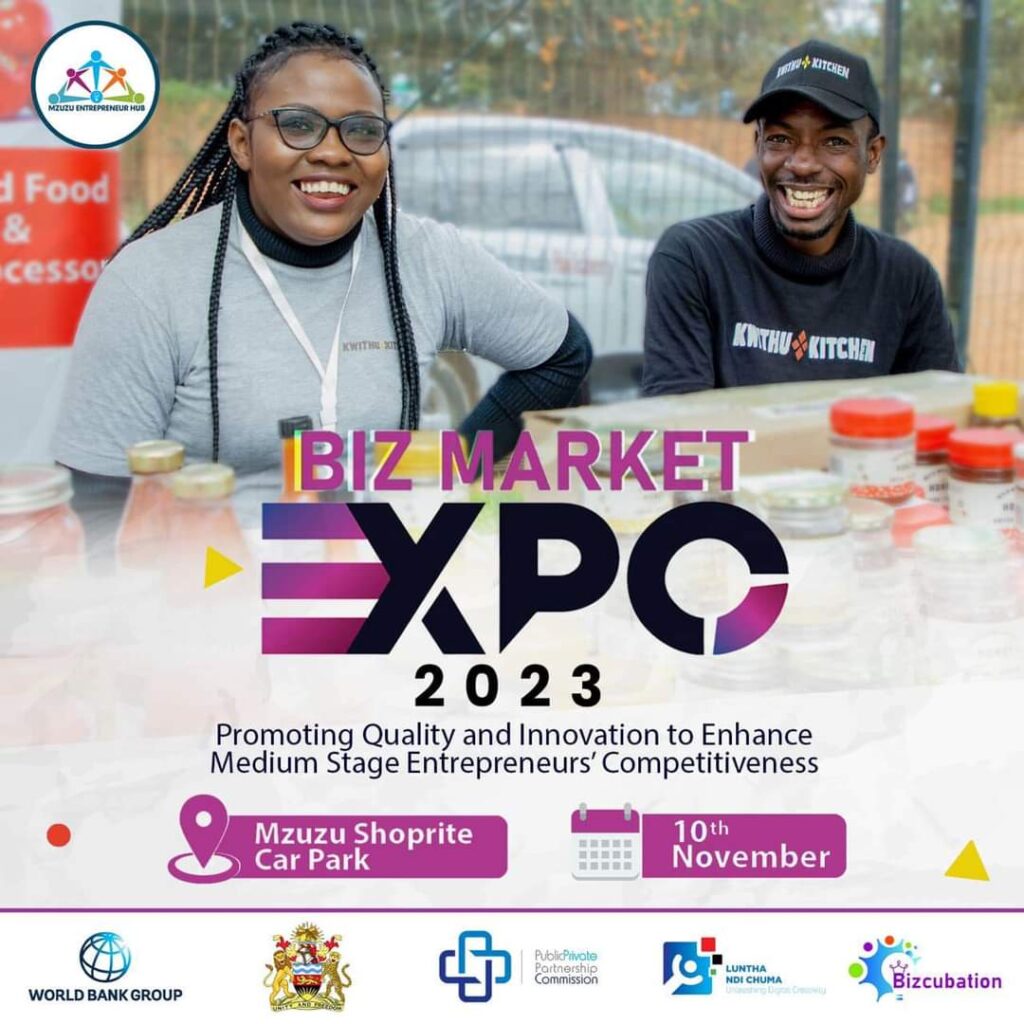 The Mzuzu E-Hub, a social enterprise established to build a community of entrepreneurs is on Friday, 10th November 2023 hosting the magnificent Biz Market Expo at the Mzuzu Shopping Mall.
The flagship event aims to support 100 innovative SMEs to showcase their products, networking, partnerships, linkages, and above all access information.
The Biz Market Expo will be conducted under the theme "Promoting Quality and Innovation to Enhance Medium-Stage Entrepreneurs Competitiveness" with support from government of Malawi, funded by the World Bank through the Public Private Partnership Commission (PPPC).